Roy Brooks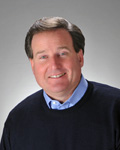 As the President of American Commercial Capital, LLC, Roy Brooks oversees all aspects of one of Houston's leading invoice factoring companies. He founded American Commercial Capital in 2003 with one simple goal: helping small businesses in Houston succeed. He knew he could do this by getting them the cash flow they need without traditional bank financing. With over 20 years of experience in the invoice factoring industry, Brooks actively engages in the marketing, credit assessment, and day-to-day operations of the company.
A native of Houston, Brooks graduated in 1983 from Texas A&M University with a B.B.A. in Business Analysis & Research – Management Information Systems. So it's only natural that American Commercial Capital uses a proprietary computerized Accounts Receivable Tracking System that he developed.
Brooks stresses a business philosophy that includes a synergistic relationship with American Commercial Capital's clients. Specifically, he insists that the relationship is centered on client satisfaction and helping clients reach higher total profits. Because of his hands-on approach, Brooks enjoys a strong working relationship with American Commercial Capital's clients.
Brooks is a member of the Houston Chapter of The Entrepreneurs' Organization. The Entrepreneurs' Organization (EO) is a dynamic, global network of more than 7,000 business owners in 38 countries. EO is a catalyst that enables entrepreneurs to learn and grow from each other, leading to greater business success and an enriched personal life. During that time, he has served as both the Finance Co-Chairman and Finance Chairman.
In addition to his involvement with Entrepreneurs' Organization, Brooks actively participates in the Prison Entrepreneurship Program (PEP), which pairs business owners with Texas inmates who aspire to become entrepreneurs upon their release from prison. Brooks has acted as a mentor for one of the Prison Entrepreneurship Program's first participants for many years.
Roy Brooks is a member of the Houston Area Factors Association.